IMD Group MD appointed as Chairman of ASPECT
Dean Taylor, the Managing Director of Bristol based management consultancy and learning and development services provider IMD Group, has been appointed as Chairman of ASPECT, the Association for the Promotion of Excellence in Consultancy and Training.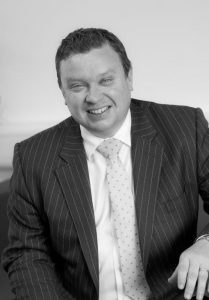 Dean replaces ASPECT's founder and first Chairman, Paul Bradley, MD of accredited global training provider SPOCE, and is especially focussed on leading by example. As champion of five new working groups at ASPECT, Dean is looking to maximise the competitive advantages of the Association's collective resources for the benefit of both member companies and their respective clients.
"As practitioners ourselves we have a responsibility to continually achieve and even surpass the high benchmarks that have already been set by our member organisations", said Dean. "I'm really looking forward to sharing our experiences and knowledge in order that we can work together to further raise and enhance the profile of the ASPECT accreditation quality standard as a symbol of the highest levels of best practice in our industry."
Any training provider committed to the highest level of quality and who can meet the standards set out in ASPECT's charter is eligible to apply to join the Association.
Key to ASPECT's ethos and goals is the recognition that size is no proven indicator of capability, service delivery and value as Dean explains: "Having worked with large organisations that dominate this industry, I suggest it is inadvisable to dismiss out of hand the smaller operations. What they may lack in physical size and earnings they more than make up for in their specialist skills sets, flexibility, responsiveness and tenacity and their absolute commitment to meet and even exceed the highest expectations in delivery and results. My primary objective in my first year as Chairman is to demonstrate our collective ability to justify this bold claim."
Dean's appointment comes at the end of an incredible first year for IMD Group, whose commitment to providing the highest standards in results driven consultancy and training services has delivered considerable success to a rapidly growing portfolio of Public and Private Sector clients.