AsTrE Welcomes Jarrold Training and Wellingtone as New Members
AsTrE is delighted to welcome two new members to its community. These are:
Jarrold Training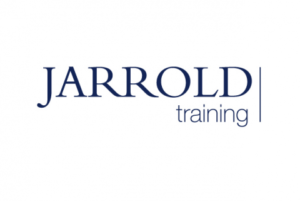 Jarrold Training is a division of Jarrold & Sons Ltd, which has interests in Training, Retail, Property and Facilities Management. Founded in Suffolk in 1770 and with headquarters in St James Mill in the centre of Norwich, Jarrold is one of the longest established businesses in the UK. From early beginnings as a training service for the Apple Mac dealership, Jarrold Training has grown into one of the leading Business Training & Development providers, working with 100's of private, public and voluntary sector organisation throughout East Anglia and the UK. For over 25 years we have been providing effective business training across a full portfolio of Leadership & Management, IT, Business Skills, Project Management and Health & Safety. We offer both public scheduled courses and in-company programmes, tailored to our clients' needs. We have an excellent team of experienced and professional trainers and coaches. Each of them is passionate about their field of expertise and about helping people and their organisations deliver outstanding performance.
Wellingtone


Wellingtone have been helping organisations to make a step-change in their PPM Maturity since 2001 and have worked with a diverse array of organisations across the UK and internationally. Through Microsoft PPM, Wellingtone can help you to increase your project portfolio visibility, improve governance and enhance the visibility of your resource pool.
Wellingtone are a Microsoft Gold Certified Partner with expertise in Project Portfolio Management.
Paul Naybour, Chair of AsTrE said " we are delighted to welcome two organisation with the pedigree of Jarrold Training and Wellingtone to AsTrE. That membership of AsTrE gives confidence and reassurance to customers that they are buying courses from a quality training provider who meets the AsTrE standards. Membership also means that training providers have much more influence over the decisions taken by accreditation bodies.".