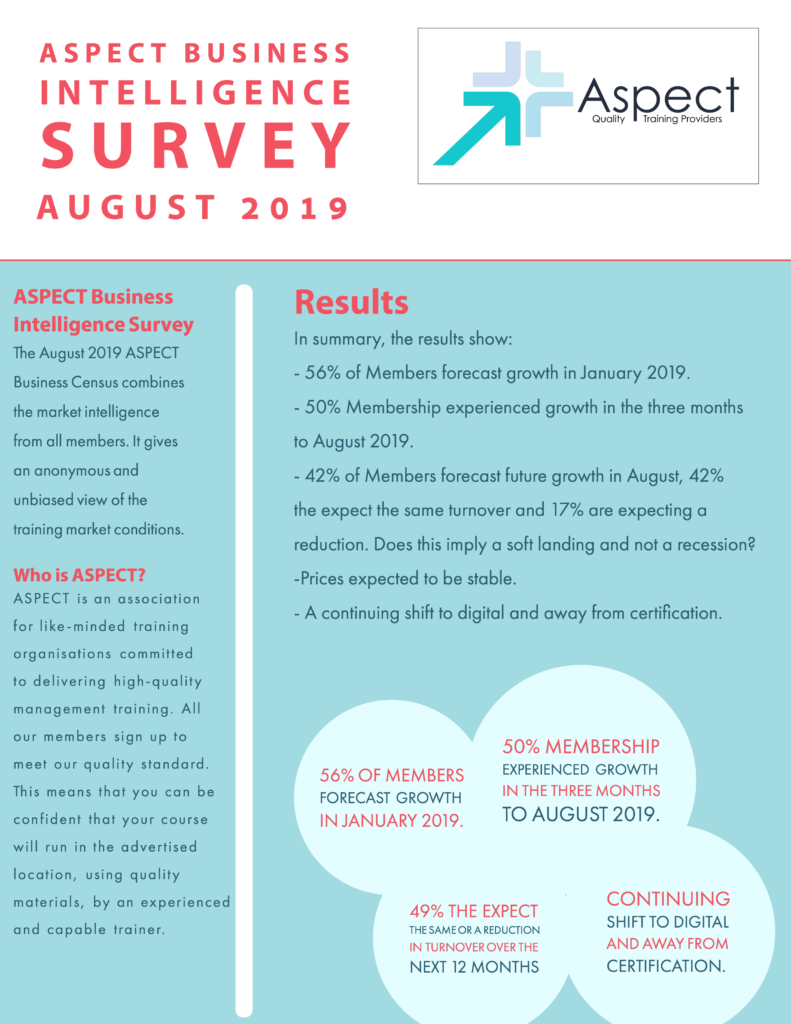 August 2019 AsTrE Business Census
The August 2019 AsTrE Business Census combines the market intelligence from all members. It gives an anonymous and unbiased view of the training market conditions.
In summary, the results show:
– 56% of Members forecast growth in January 2019.
– 50% Membership experienced growth in the three months to August 2019.
– 42% of Members forecast future growth in August, 42% the expect the same turnover and 17% are expecting a reduction. Does this imply a soft landing and not a recession?
-Prices expected to be stable.
– A continuing shift to digital and away from certification.