Association for Training Excellence
A body committed to promoting best practice.
Look out for the AsTrE Logo on your Training providers website to ensure AsTrE standards!
Are You A High Quality Accredited Training Provider?
Join the growing association of training providers who are committed to collaborating to maintain and improve the quality of management training courses.
Looking for A Quality Training Provider?
All our training providers agree to our rigorous chartered standards so you can be sure that you will get high-quality training.
Mission
AsTrE's mission is to promote excellence and raise standards in the delivery of accredited training and consultancy in the PPRM Best Practice market in particular and Management Training in general.
Charter
When selecting your training provider, in addition to ensuring that the provider has the relevant accreditations (where required), look for the AsTrE logo. This will ensure that your training provider will uphold the following standards.
Members
Membership is open to any accredited entity who is committed to promoting excellence in the market and undertakes to abide by the AsTrE charter. Please click to view the current active member list.
Below are our members who are committed to promoting excellence in training and consultancy.
Subscribe To Our Newsletter
Keep up to date with the work of AsTrE in promoting the highest standards in quality management training by subscribing to our newsletter. To receive our regular updates, news & information, simply enter your email address in the box and click on the "Subscribe" button.
Latest News From AsTrE Members
How has the first half of 2019 turned out, compared to your plans? How does your business performance compare to other AsTrE Members? What is the consensus on future prospects? Today we are pleased to launch of second business intelligence census. This follows on from the first census in early 2019. The first census revealed…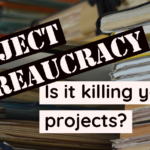 I have been working in the project management sector as a project management consultant and trainer, for more years than I care to remember. One of the areas that as a trainer, I am always asked about is the amount of paperwork project managers have to complete – Bureaucracy! Also, statements akin to "Project Managers…
AsTrE has been established for 8 years already! Time flies and this realisation made us consider what has been achieved during that time. Now we want to share some of our achievements. So what has been achieved in that time? AsTrE move from a voluntary association bounded by a constitution to a Trade Association which…