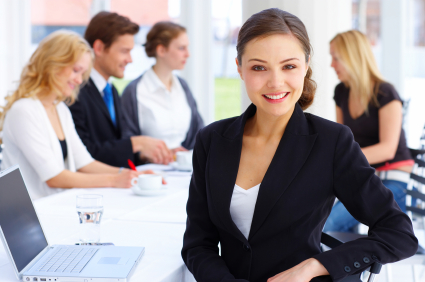 Parallel Project Training Launched Project Management Apprenticeship Programme with Interserve Learning and Employment
AsTrE member Parallel Project Training has launched a Project Management Apprenticeship programme in partnership with Interserve Learning and Employment. The partnership combined Parallel's significant experience delivering APM based project management qualifications with ILE's preeminence as a provider of work based training and apprenticeships.
The new programme uses the new  Associate Project Manager Apprenticeship Standard at level 4; This includes several elements delivered over either an 18-month or 24-month programme. The features include a gateway review, completed within the first 12 months, which is based on the APM Project Management Qualification (APM PMQ) and then an end point assessment that is completed towards the end of the programme. At the end point assessment then the apprentices have to demonstrate that they have applied the fundamental principles of project management in practice.
The Parallel / Interserve offering is based on the Parallel Learning System for the APM PMQ. This includes face-to-face training, e-learning, podcasts, on-line support, webinars and the APM PMQ study guide.  Dedicated apprentice mentors support the preparation for the end point assessments for the project management apprenticeship.
Speaking of the partnership, John Bolton, Programmes Director of Parallel Project Training said: "We recently learned of the great news that the more experienced and qualified Project Managers (PM) are at last being rewarded with Chartered Status. However, we're equally keen that young people and those already working in a project environment but without academic qualifications have the opportunity to embark on the training programme to become a qualified PM."
Where a traditional project manager may have once taken a degree in almost any subject and later trained to be a project manager the apprenticeship programme is now a much more direct route that will develop the skills, attitudes and behaviours required to be a successful PM.  It will teach the best practices that lead to the most successful outcomes and ultimately offer a professional qualification on the same standing as a chartered accountant or chartered engineer."
Chris Peel, Managing Director of national training provider Interserve Learning & Employment also commented on the new collaboration: "Having delivered apprenticeships in a variety of sectors now for many years, we are delighted to launch this new project management apprenticeship programme today with Parallel, which will establish the foundations of a successful career in project management for many".