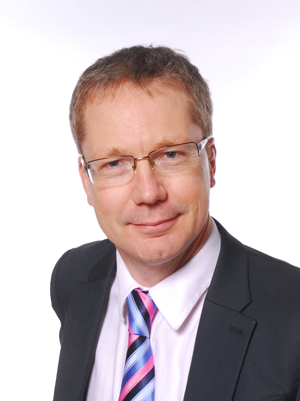 Paul Naybour to Chair AsTrE Association
Paul Naybour, Business Development Director of Parallel Project Training, is to chair the Association for the Promotion of Excellence in Consultancy and Training (AsTrE) for the next two years. Following on from Dean Taylor who has done a sterling job of leading AsTrE for the past two years. Paul was appointed as Chair at the AGM on the 7th September. Paul is planning to continue Dean's work growing recognition of AsTrE as the trade association for quality training providers. In particular, Paul see AsTrE having three roles
Giving customers confidence that any AsTrE member will provide quality training and consultancy services. This includes providing an independent process to review and address any complaints.
Improve communication between training providers and accreditation bodies. So that by working in collaboration training providers and accreditation bodies (such as PeopleCert, Axeloss, APM and APMG) can offer training and certification that meets customer needs.
Providing a networking forum; in which training providers can share information about market trends, what new demands are emerging in the market and collaborate on business development projects such as joint bidding for contracts that need national geographic coverage.
To this end, Paul has set three priorities for the next few years
"I want to investigate the feasibility of establishing AsTrE as a formal trade association. It is something that has been discussed for a few years, but now that we have established a memberships fee then now is the time to investigate the next stage in this development of the association. Second, I would like to build on the membership survey started in the last few years. I would be very interested to see if we can produce a market trends report. It would be interesting to see what members think about the current and future trends in the market. We face an uncertain time over the next few years, and good market intelligence is going to be vital to our membership in navigating these tricky waters. Finally, I would like to increase the profile of AsTrE with training providers and customers. I hope we can get some opportunities to speak at conferences, events and exhibitions to share the benefits of AsTrE with a wider community."
Paul is planning to stand for a fixed term of two years, and so AsTrE is looking for a Deputy Chair to take over the role of Chair in two years time. Anyone member interested, please contact us