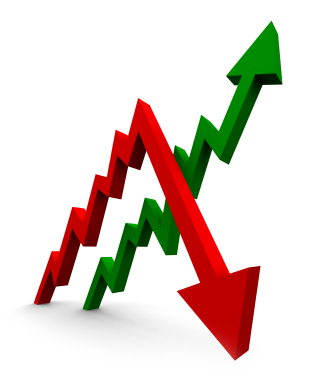 For UK training companies, Brexit means one word: Export
Whichever way you voted, whatever you think, now is the time to sell PRINCE2 and the best practice products beyond our borders
Here's 3 reasons this is a great time to take PRINCE2 on tour…
The Pound is down
The phrase 'weak pound' is misleading.  For exporters it's a positive advantage;  anything you earn in dollars is worth more if the pound buys less.   That advantage can be cancelled out if your purchases are in an expensive foreign currency.   But most UK PRINCE2 exporters will be earning in dollars (at a favourable rate) while paying costs in Pounds.   You really do win both ways.
UK Government will help you
Right now, UK needs to build up its trade relationships with non-EU countries.  The situation within the EU is unclear and risky.  I wouldn't start business relationships in the EU in the next 2 years or, at least, until it is clear what the business landscape is going to be.   Fortunately, the EU is not the majority of the world's trade, there are plenty of opportunities out there.
The Foreign and Commonwealth Office will bend over backwards to help you.   They always have, but they will be even keener now.  Most people think our embassies are full of spies, diplomats and Ferrero Rocher.  In truth, they're mostly about trade.  Embassy staff know the local markets and employ people to specialise in different industry sectors.  Their job is to sell Great Britain.   If you turn up and say "I want to sell widgets to your farming industry" they know who to talk to and will make introductions for you.
For a small fee, you can pay embassies and high commissions to dial for dollars.  It's a brilliant introduction to a new client if they receive a phone call that says "this is the British Embassy, I have someone I think you should talk to…"   They get you a list of warm leads and schedule of appointments.   I've done it on 4 continents and it works.   Don't underestimate this brilliant resource – I've discussed MoP with the man who ran one of North America's largest cities and been offered the ambassadors residence to organise a reception for local business leaders. We never got round to the Ferrero Rocher though…
Diversification
The UK is a mature market where PRINCE2 is commodified.  New markets attract elites and you can charge higher prices.  In the 2008 recession Advantage Learning was earning 40% of its revenue overseas.  That protected us when the UK market tanked.
So where do you start?
Speak to some EIs and get a flavour of where the growing markets are.  Then, contact UKTI and find someone who want to help you with exporting – it won't be hard.  Start here:  https://www.gov.uk/government/organisations/uk-trade-investment/about/about-our-services
AsTrE
Should AsTrE play a role in supporting UK exports? Please give us you views?